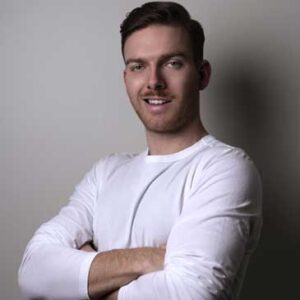 Kent Goldring
Kent grew up on a small hobby farm in Erin, Ontario. He took a liking to design and photography at a young age and knew it was something he wanted to pursue. Kent attended both George Brown College and Fanshawe College where he obtained an advanced diploma in Graphic Design and a diploma in marketing.
After all his education was wrapped up he moved to Lake Louise for a year to explore and pursue action sports/landscape photography. Fast forward to 2020, he moved to Guelph and started his career as a real estate marketing professional.
Kendall Fraser
Kendall has been working for the Jim Reitzel Team for almost 4 years. Kendall has a background in Creative Arts specializing in photography, video production and graphic design. As an avid photographer for more than 20 years she specializes in portraiture, still life and architecture. Kendall resides in Waterloo with her husband, 2 children and their dog Penny & cat Stanley.